Well drilling is both an art and a science, and we offer well a full spectrum of well services in both New Mexico and in Texas. If you're thinking of drilling a well, we offer you a few well basics to help you learn about wells.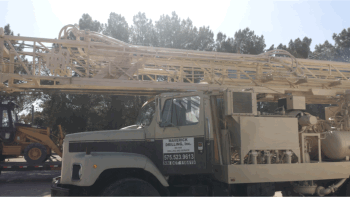 MAVERICK WELL BASICS
Home owners, small farms and businesses use domestic water wells for drinking water and lawn purposes. In NM, a well permit is relatively simple to obtain.
Maverick Drilling is experienced in the installation of geothermal heat loops. These systems operate with greater efficiency than oil or gas furnaces.
Our groundwater comes from precipitation that permeates the earth and is stored underground in either unconfined or artesian aquifers.